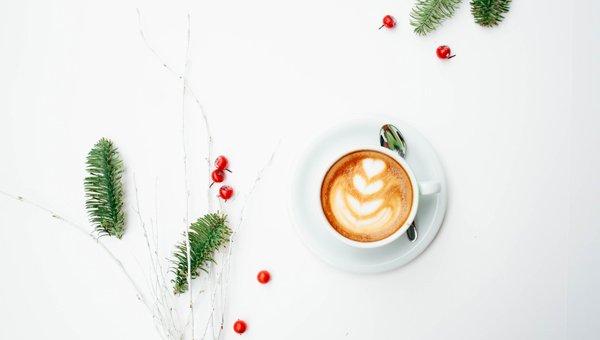 I remember watching a television show where a young mother of three had got herself into serious credit problems. The reason she put forward was that she had to spend a £1,000 on christmas presents otherwise they would have missed out on the tradition of having a good time.
Christmas means different things to different people, but it has become a tradition to buy gifts. However, it was never about "expensive" gifts. My parents lived in hard times. They were born in the depression years of the 1920's and spent their youth amidst the Second World War. Gifts were often homemade and practical, and children's toys were often made from recycled materials.
Even in the 1980's a friend of mine hit on hard times and his wife made presents for their children. The children loved them and were very grateful. Meanwhile a richer friend of mine bought his son an expensive present and the child spent all Christmas Day playing with the giant cardboard box it came in.
Joshua Becker, Bestselling author of Simplify and The More of Less wrote a brilliant post (1) that reminded us of the importance of tradition –
"Traditions should not detract from the season, they should elevate it".
The Miserable Tradition
According to Becker:
Nearly 7 in 10 Americans (69%) said they would skip exchanging gifts this holiday season if their friends and family agreed to it.
A majority of those who spend time buying or making gifts (60%) said they would spend more time with friends and family if they didn't have to worry about gifts.
43% of those who spend money on anything related to the holidays said they feel pressured to spend more than they can afford.
The average American spends $660 which at current exchange rates is not much more than the average Brit, who spends £434.45;  in other words, 82% of the average person's weekly income.
Money may not be your issue. Researchers at the School of Psychology, University of Birmingham, England wrote about how the festive season could be like Marmite; you love it or hate it.
"the obligatory decorations, mulled wine and mince pies a bit of a humbug!"
They feel that our view of Christmas comes from our experience of it in the past. We have learned to hate or love it.
Certainly some American Research (2013) by the Pew Research Center suggested the top 3 miseries were the commercialism or materialism of the holidays;  the high expenses of the season or the expectation of buying gifts and the shopping or crowded stores.
The Merry Tradition
So how can we make sure it is a Merry Christmas. Becker suggests:
"the promotion of the things we most value and the removal of anything that distracts us from it".
Therefore:
ignoring Black Friday and spending your time in ways that are more enjoyable to you

choose to celebrate within your financial means

choose a simpler approach to spend more time and money with your kids, rather than on them.
He concludes:
"traditions should add to our holiday experience, not subtract from it".
The research done by the Pew Research Centre shows some similar findings.
The Researchers at the University of Birmingham think you can change.
modern science has since revealed that, like Mr Scrooge, it is never too late to change your ways. Memories can be altered or updated, and this may involve a process called 'reconsolidation'.
Timelyness Actions
So you might like to consider these three actions for a Merry Christmas:
For a start you might like to explore these Free Christmas Gift Ideas.
Save some time and "decision fatigue" by using sites like The Present Finder with ideas from £2.99 including a £1m note and some Prosecco Jelly Beans.
Source (1) : Choose Holiday Traditions That Serve You
Best Wishes and a Merry Christmas
Trevor
The art of making work fit the time you want to give it.
For more help on how to use your time well, sign up for my Monthly Newsletter.